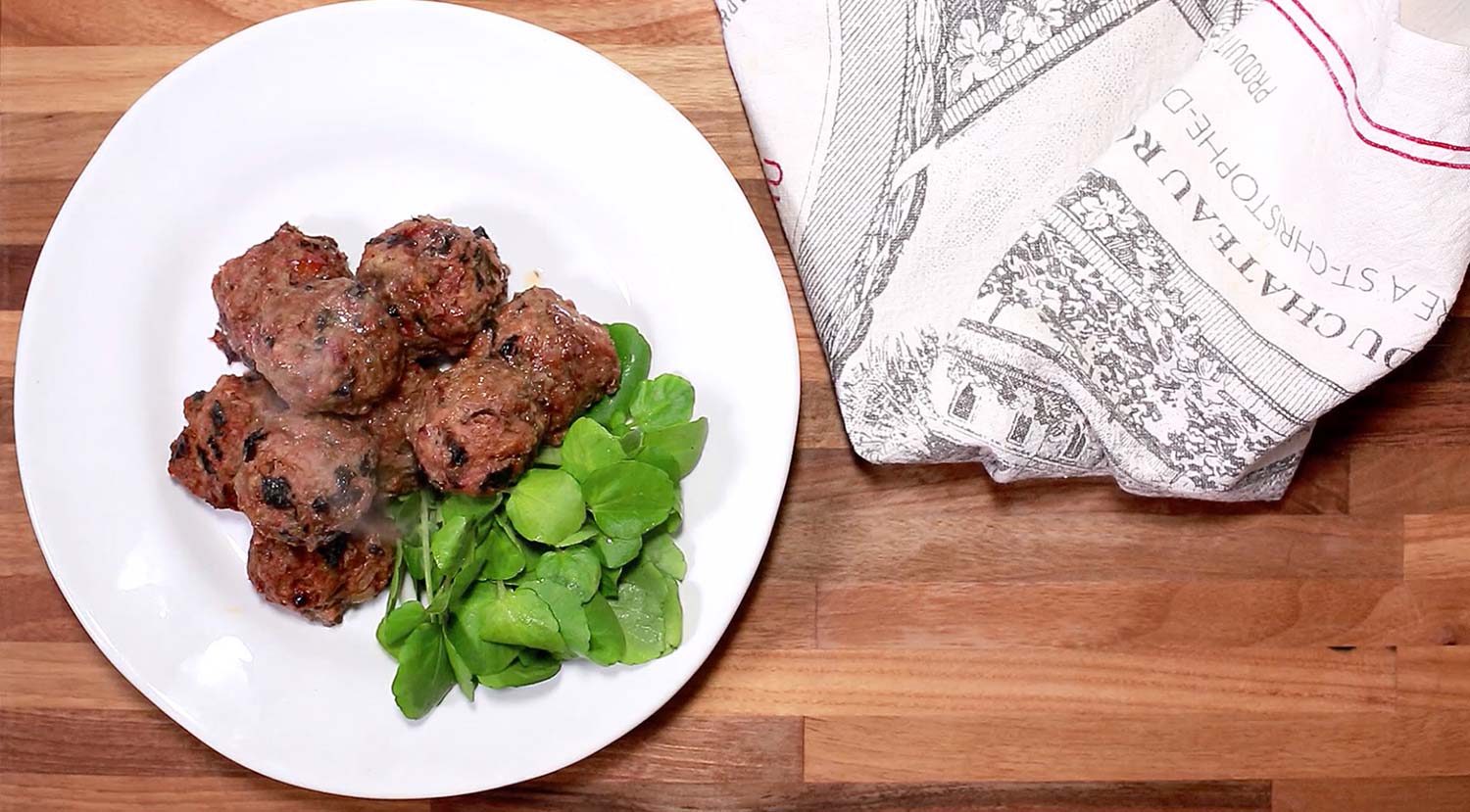 1 Pound Ground Turkey
1 Cup Frozen Chopped Spinach
1 Small Onion, finely chopped
1 TB Worcestershire Sauce
1 TB Old Bay
¼ Cup Vegenaise
3 TB Tomato Paste
S&P
Preheat oven to 375 degrees. Heat a skillet over medium heat and lightly oil the surface. Saute the onions until they begin to brown. Add the spinach and continue to cook until the spinach is no longer frozen. Stir in Worcestershire, Old Bay, salt and pepper. Allow to cool.
In large mixing bowl combine the turkey, onion spinach mixture, Vegenaise, and tomato paste. Mix well.
Roll meatballs and place on a lined baking sheet.
Bake for 25 minutes.