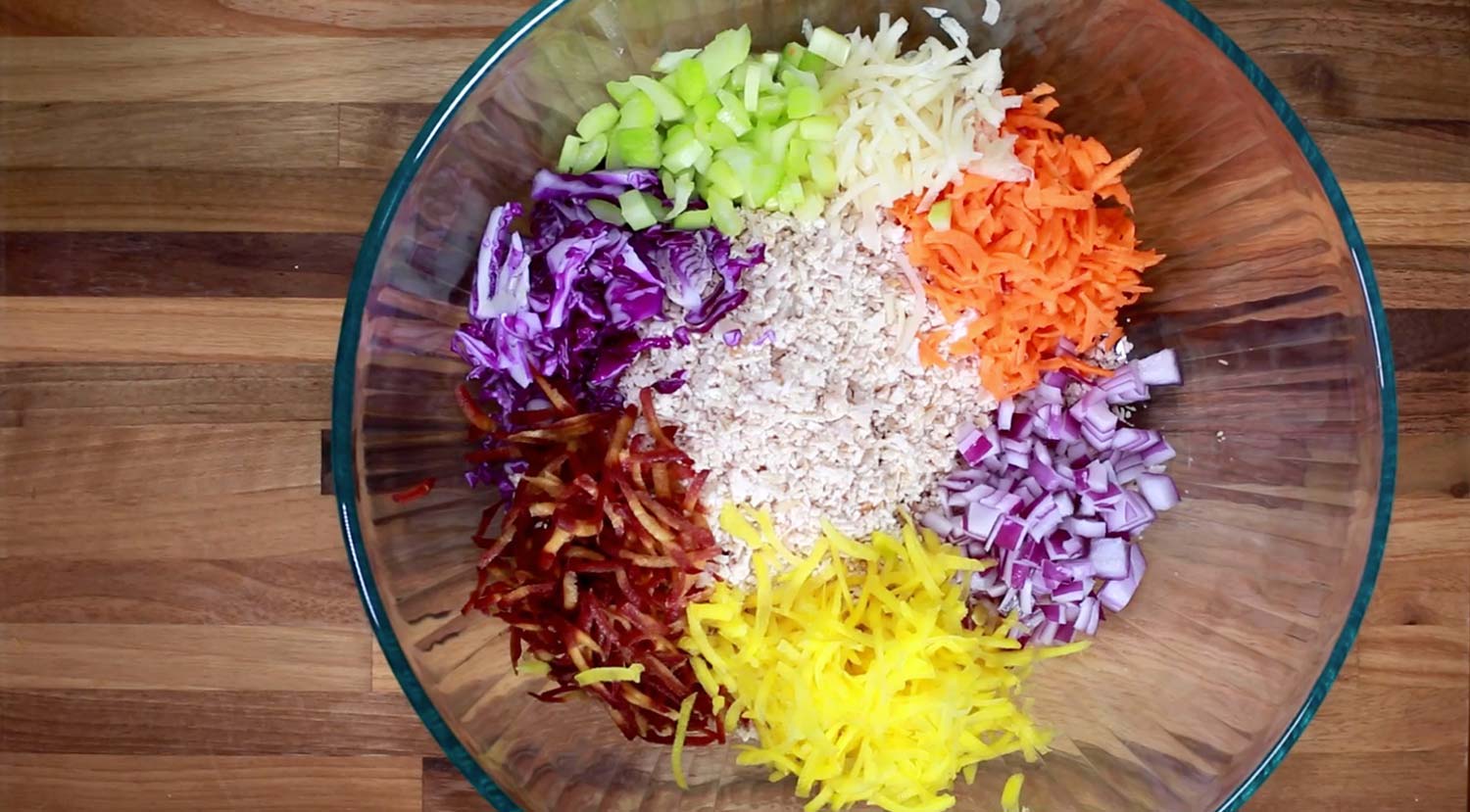 2 Cooked Chicken Breasts
3 Tri-Colored Carrots (1 each yellow, red, orange), shredded
½ Cup Red Cabbage, finely shredded
2 Celery Stalks, finely chopped
¼ Cup Red Onion, finely minced
2 Scallion, thinly sliced on the diagonal
1/3 Cup Cilantro, stems removed and finely chopped
1/3 Cup Vegenaise
1-2 Chipotle Peppers in Adobo Sauce
S&P
Place chicken in a food processor and pulse until flaked. Do not over pulse. Place chicken in a large mixing bowl and add all other ingredients. Mix well. Adjust spices to desired heat level.